January 18, 2022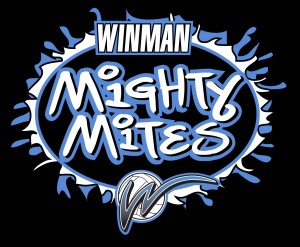 We have now opened up registration for the WinMan Mighty Mites Camp for the 2022 season.
WinMan Mighty Mites Volleyball (12 & Under) is a program designed for boys and girls in Grades 4-7. Each session will be limit the number athletes to ensure maximum repetitions and high quality instruction as well as adhere to public health recommendations. WinMan Mighty Mites is an introduction to the skills and techniques used in elite volleyball training. WinMan Volleyball Club programs do not begin until 13 & under. 12 & Under Volleyball will provide a great introduction to the sport and game specific concepts to compete in volleyball at the school and club level. Mega Mighty Mites is a program that is specifically for Grade 6 athletes who have previous experience. Mega Mighty Mites also cater to Gr 7 athletes who are not playing club volleyball. WinMan Mighty Mites will involve 8 weeks of training including a fun night on the last evening. Training sessions are 70 mins in duration and will involve ample time for skill acquisition and fun competitions.
Coaching Staff
The head coach of this program is Mr. Tim Au. Tim is an experienced Physical Educator who teaches at Miles Macdonell Collegiate. Tim has taught Physical Education at both the Middle Years and Senior Years level.

Tim has over 25 years of coaching experience at the grassroots, developmental, and elite levels.

Tim has won numerous club provincial championships, and his teams have medaled each spring at the National Championships since his first club coaching experience. Other accolades include coaching the Team Manitoba Canada Games Gold medalists in 2005, numerous conference championships at the middle years and Varsity level, as well as a MHSAA Provincial Championship with his Varsity team in 2008 and 2011. Tim was named the MVA Age class developmental coach of the year in 2003 as well as the MVA High School coach of the year in 2008. In his 14 years as the head coach of the Miles Macdonell Collegiate Buckeyes Varsity Boys Volleyball team, Tim has led his teams to an unprecedented 9 Final Four appearances.

Tim will be assisted by former or current WinMan athletes in high school and University.
Program Details
When: 8 weeks, on Friday Evenings Feb 4th – March 25th, 2022
(Specific Dates to be emailed to participants in January as there will be some school closures)
Time: Mighty Mites: Session 1-7:15-8:25pm SOLD OUT. Please contact winmanvball@gmail.com to get on the wait list as spots may open up
Mega Mighty Mites: Session 2- 8:35-9:45pm  Registration now Closed. Please email winmanvball@gmail.com if you are interested in joining late.
Location: St. Emile School (552 St. Anne's Road) The gym is accessible through the parking lots doors. All parents are responsible for arranging transportation for their child .
Cost: $135 per athlete. Please selected your preferred payment method and follow the instructions.
Registration is not considered complete until payment is received. Registrations are limited in each session to ensure optimal learning environments and to adhere to public health protocols. Registrations will be processed on a first come first serve basis.
For further questions, please email winmanvball@gmail.com
COVID-19 Protocols
Participants 12 years and older, or will be turning 12 years of age during the duration of the camp, must provide proof that they have received at least one dose of an approved vaccine.

All athletes must sanitize their hands upon entry and bring their own sanitizer for in between drills and must wear masks at all times.

It is important to stay home when you are sick, and the Manitoba Government and Public Health have emphasized the responsibility for everyone to monitor this themselves and adhere to the guidelines. This means that athletes with symptoms should not be sent to practice.

Families should self-screen their child(ren) each day using the Shared Health Screening Tool.

At this time, no spectators will be allowed.
What to Bring?
Athletes are required to bring proper gym attire for volleyball (T-Shirts, Shorts, Running Shoes), and personal labelled Water Bottle. All participants 12 years of age and older must bring their proof of vaccination card and ID.
Registration
Please visit our registration page or click on the session links above to register.

Please complete the online registration form online and follow the instructions for your preferred method of submitting registration fees. We limit the amount of athletes per session to ensure a positive learning environment. Once sessions are full, we will add registrants to a waiting list and families will be notified when a space becomes available. Cancellations prior to February 4th, 2022 will be given a full refund less $35 transaction fee. After Feb 4th,no refunds will be issued. Please email winmanvball@gmail.com for any additional questions that you may have.