February 2, 2019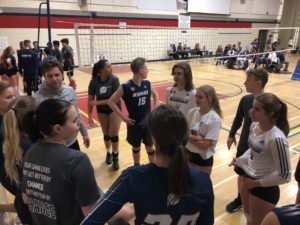 The 14th Annual Volleyfest will take place Sun Feb 3rd from 8am-4:30pm at The Beach Volleyball Centre at 2600 Wenzel Street.
This is a Community event for all 13-18U athletes and coaches sponsored by WinMan Volleyball Club.
The entry fee for each athlete is a donation to Winnipeg Harvest.
Please follow this link to see the tentative  2019 WinMan Volleyfest teams (There still could be trades at the trade deadline tomorrow morning)
Please follow this link to see the Volleyfest Schedule & Rules 2019 for the day. Make sure you know the rules before you come to play.
Winnipeg Harvest has released a Top10 Most Wanted Items for your consideration.
Finally, all athletes need to print off and sign this The BVC Waiver and submit to the staff at the Beach upon arrival.
Let's have some fun tomorrow!