December 17, 2017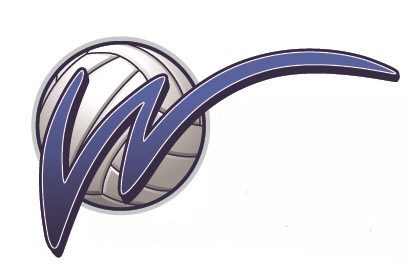 TUESDAY, Dec 19th         @ Bernie Wolfe Community School   95 Bournais Drive
6:20 – 7:00 pm         14U Boys (2 teams) and Coaches
7:00 –  7:40 pm         13U & 14U Girls and Coaches
7:40 – 8:20 pm         13U Boys (2 teams) and Coaches
8:20 – 9:00 pm         16U Girls & 17U Girls and Coaches
WEDNESDAY, Dec 20th    @ Bernie Wolfe Community School   95 Bournais Drive
6:20 – 7:00 pm        15U Girls and Coaches
7:00 – 7:40 pm        15U Boys (2 teams) and Coaches
7:40 – 8:20 pm       16U Boys (2 teams) and Coaches
8:20 – 9:00 pm       17U & 18U Boys and Coaches
IMPORTANT INFORMATION:  All athletes (New and returning players) are required to get fitted so we can compile the information and put in our order promptly to insure items are ready by mid-February. The above schedule is preferred; however, if an athlete cannot make it during the scheduled time for their specific team we will accommodate the athlete into any of the other time slots listed above. As well, if there are siblings in the Club in different age groups, one trip in which all the kids are fitted during the slot that best suits the family's needs would be most sensible. If you are not attending in the slot assigned to your team please let your coach and sharlene-winman@mts.net know.
THE MANDATORY ITEMS :  
ADIDAS Track Jacket
Track Pant
Backpack
OR
ADIDAS Track Jacket
Track Pant
Duffle Bag
Payment for these items is due in March.
The 2 team sublimated jerseys and warm-up t-shirt are included in the Club fees.
ALL ATHLETES NEW TO THE CLUB need to be fitted for the mandatory clothing items: Track jacket, track pants, and either the duffle bag or backpack as well as the team jerseys and short sleeved warm-up tee.
ALL ATHLETES RETURNING TO WINMAN need to be fitted for the team jerseys and short sleeved warm-up tee. You are welcome to order a jacket, pants, or new bag/backpack if your original items no longer fit or are worn out.
Athletes should come to the fittings wearing a light t-shirt and shorts or Spanks under sweats or pants as time and location arrangements do not allow for the use of change rooms. In order to get a true fitting for the sizes you need it is best to come prepared in this way.
PARENT MEETING WILL BE ON JANUARY 9th – Time to follow for various age groups
Questions?     Email:  sharlene-winman@mts.net