October 2, 2018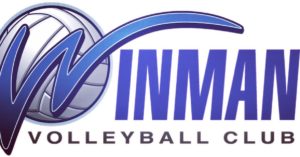 WinMan Volleyball Club is pleased to offer the following teams for the 2019 Age Class season.
If you have questions regarding the WinMan Volleyball Club, we invite you to visit our FAQ section on our website. If you have further questions, please email winmanvball@gmail.com
If you have specific questions regarding the age class for your son or daughter, please feel free to email one of Head Coaches for your program as listed below.
13 & Under Girls (1 Team)
13U: Athletes born September 1, 2005 or later
Head Coach: Alexa Popovich
13 & Under Boys (2 Teams)
13U: Athletes born September 1, 2005 or later
Head Coaches: Christine Rewniak & Kelly Bowen
crewniak@shaw.ca         dkbowen@shaw.ca
14 & Under Girls (1 Team)
14U: Athletes born from September 1, 2004 to Dec 31 2005 or later
Head Coach: Ashlie Ducharme
14 & Under Boys (2 Teams)
14U: Athletes born from September 1, 2004 to Dec 31 2005 or later
Head Coach: Jon Labun
15 & Under Girls (1 Team)
15U: Athletes born from September 1, 2003 to Dec 31 2004 or later
Head Coach: Leanne Leskiw
15 & Under Boys (2 Teams)
15U: Athletes born from September 1, 2003 to Dec 31 2004 or later
Head Coach: Lorriann Ludwig
16 & Under Girls (1 Team)
16U: Athletes born from September 1, 2002 to Dec 31 2003 or later
Head Coach: Tanis Catellier
16 & Under Boys (2 Teams)
16U: Athletes born from September 1, 2002 to Dec 31 2003 or later
Head Coach: Arnd Ludwig
17 & Under Girls (1 Team)
17U: Athletes born from September 1, 2001 to Dec 31 2002 or later
Head Coach: Evan Turenne
17 & Under Boys (1 Team)
17U: Athletes born from September 1, 2001 to Dec 31 2002 or later
Head Coach: TBD
18 & Under Boys (1 Team)
18U: Athletes born from September 1, 2000 to Dec 31 2001 or later
Head Coach: Russ Harder