September 24, 2018
Mighty Mites S2


January 11, 2019 - March 8, 2019




7:25 pm - 8:35 pm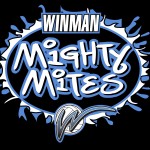 Mighty Mites is a developmental program geared towards 12U boys and girls athletes.  The program is delivered by Tim Au  – an experienced coach at all levels.  Tim along with his assistant coaches will take your son/daughter through developmental stages of learning the game of volleyball.  The program runs on Friday evenings at Arthur Day Middle School.  You are registering for SESSION 2: 7:25-8:35pm.  If you have any questions, please feel free to visit our camps page or email Tim Au.  The cost of this program is $135.00.  At the completion of your registration details, you will be asked to proceed to payment.
Please select the paypal option. You can pay by cheque but all cheques must be received by Dec 31st.
You MUST pay online using a Paypal account
or
Using your credit card by signing in as a guest using Paypal.