September 24, 2018
Mighty Mites S1


January 11, 2019 - March 8, 2019




6:15 pm - 7:25 pm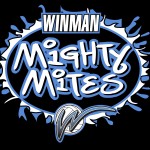 Mighty Mites is a developmental program geared towards 12U boys and girls athletes.  The program is delivered by Tim Au  – an experienced coach at all levels.  Tim along with his assistant coaches will take your son/daughter through developmental stages of learning the game of volleyball.  The program runs on Friday evenings at Arthur Day Middle School.  You are registering for SESSION 1: 6:15-7:25pm.  If you have any questions, please feel free to visit our camps page or email Tim Au at winmanvball@gmail.com .  The cost of this program is $135.00.
Please select the paypal option. You can pay by cheque but all cheques must be received by Dec 31st.
You MUST pay online using a Paypal account
or
Using your credit card by signing in as a guest using Paypal.